Your Donation Can Help Us Forever Change The Lives Of Inmates, Their Families, & Communities Around The World.
Deep Heart is a 501(c)3 that works to bring transformation to the lives of inmates around the world. We put on large events inside some of the world's largest & worst correctional facilities. Through our events, we create a platform using the performing arts to capture the attention of inmates from all walks of life. We then use this platform to teach, educate, inspire, and create a connection with the inmates to offer an unforgettable, cathartic, and often, life-changing experience. Our work is based on the love of the Father and the words of Jesus, but our events are inclusive and beneficial for all. We do not promote nor are affiliated with any specific church or denomination. Our event is fun, dynamic, and exciting. After our initial contact, we continue to mentor inmates through personal correspondence, return visits, and the publication of a full-color magazine that currently reaches more than 40K inmates. 
Do you have a loved one in prison? Get them a cool, proven, beautiful, gift that  inmates love: Deepheart Unbound Magazine
55 Countries Around The World
5 Continents
110 Prisons
275 Events
Tens Of thousands of Lives Changed
In addition we publish magazine that reaches 40k+ inmates
Around the world. Many living in inhumane conditions. 
Becoming our neighbors, family members, and citizens.
Percent Do Not Recieve A visit
On Average In a month in State prisons across the country.
A single visit reduces recidivism by 26% for new crimes.
Why Our Work Is Successful
Creating Progress
Mental atrophy is often the root cause of violence, as well as despair, mental illness, suicide, and the gang mentality that leads to criminal behavior. It is mental atrophy that leaves a man with animal instinct. Therefore, we believe that if you can restore a person's intelligence and creativity, help him understand that he was created in the image of God, and revive his intellectual capacity, you can influence his life and actions, thus changing his effect on the prison, and if/when released, in the community.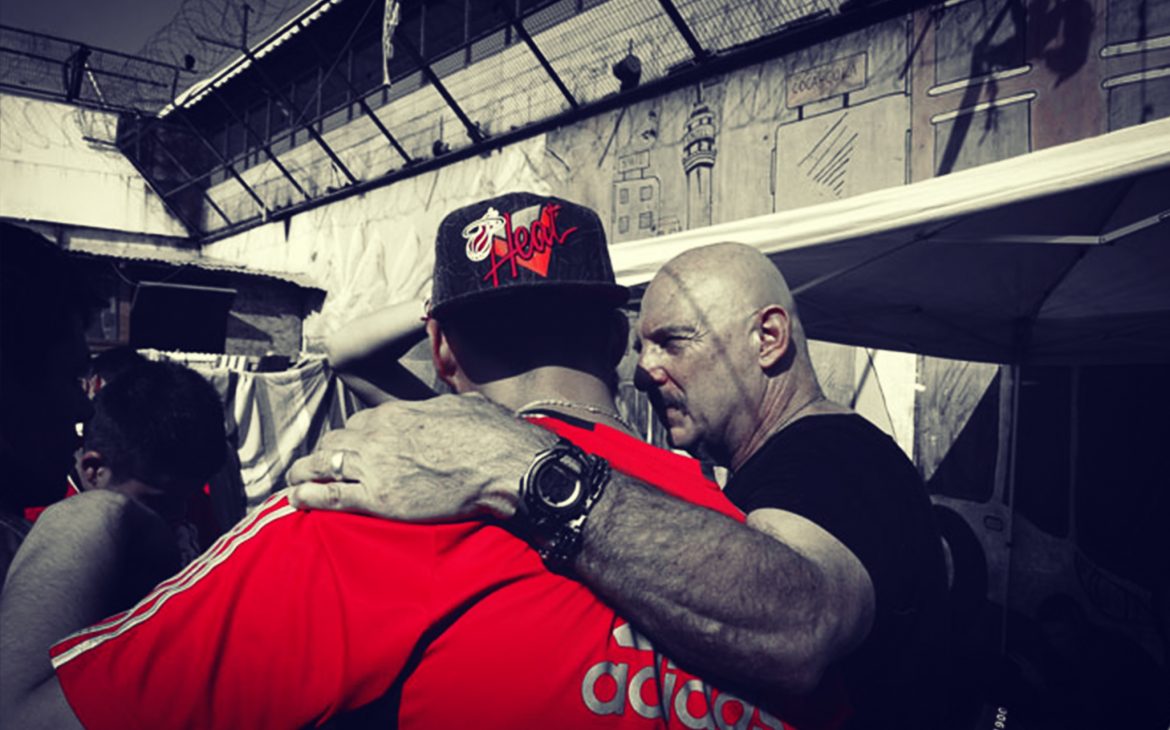 "Education is not the learning of facts, but the training of the mind to think". -Albert Einstein
Activating The Brain
The greatest 'supercomputer' is the human brain, and every inmate has one. You can think 70,000 or more thoughts a day, faster than the speed of sound, but often an inmates thought process remains dormant. Through our presentation, we work to activate neurological impulses and stimulate new patterns in the brain. Our goal is to begin a thought process that will continue long after we leave and ripple through their lives. If a prisoner can think, be creative, draw, create, exercise, forgive, forget, change, he will feel a greater level of self-esteem because he sees himself as an agent of creativity and achievement. This helps break the cycles of drugs and violence and mental atrophy as they begin to use their intelligence and ability to a greater end.
Using The Science Of Performing Arts
Music is scientifically proven to make changes in our brain, improving cognitive functions, and creates a feeling of comfort. Music also fights depression and can offer emotional release. About 90% of all learning is visual and someone is 60% more likely to remember something if it is tied to a visual cue. So, for this reason, we use music and artistic elements that are visually impactful to communicate at a more effective level. Art and culture within prisons have been proven throughout the world as an effective means of rehabilitation and to inspire detainees to choose a better way of life. We have seen that music has the phenomenal ability to connect with hundreds of people at the same time.
Unparalleled Experience
Having worked extensively in all types of prisons, penitentiaries, jails, youth detention centers, women's sectors, psychiatric prisons, and even maximum-security facilities, we understand the details of the routines, processes, and procedures within correctional facilities. We are familiar and comfortable in any situation that may arise during a prison visit. We are extremely experienced in all safety procedures. We can personally provide multiple both national and international references and contacts of directors, generals, and colonels in the military, members of the police, heads of security, volunteers, and individuals to you for the verification of our work if desired.
A Magazine Written & Published For Those Behind The Wire
Drawing from more than 10 years of experience working in over 220 prisons around the world, we have created Deep Heart Unbound. A magazine is specifically written and designed for prisoners, families, and all those suffering in these difficult times.

The Magazine began it's the first print in fall 2020 during the COVID lockdowns and has a reach of about 40,000 Thousand Inmates. The response thus far has been overwhelming.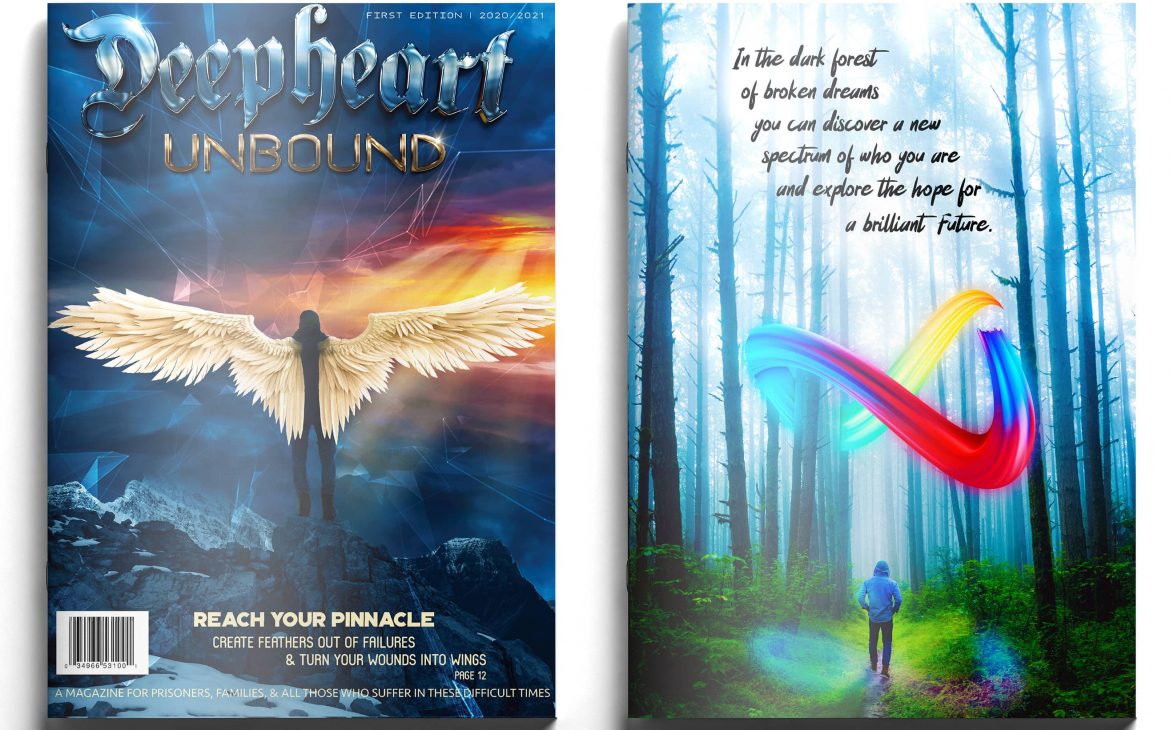 We Have Dedicated Our Lives To Changing Lives
We have a very unique dynamic that positions us for unparalleled effectiveness. No one in our group takes a pay check & we each work ordinary jobs to raise whatever funds are necessary to continue our work.
"…I was In Prison and you came to Me…Whatever you do for these brothers of Mine, even the least of them, this you do for Me…"
-Jesus
(Matthew 25:35)
Website is SSL Certified and all transactions and data our secure.
All photos used on this site are used with the express permission of those involved. 
Copyright Deep Heart © 2020